Meet Our Dogs in Training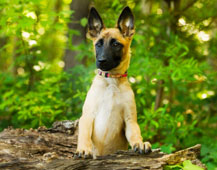 Buffy
Buffy des Novelle Luna

Buffy hails from a strong Schutzhund/working line out of California and is the same breeding as Guilty on Spring Loaded. Still a puppy, Buffy is training for flyball, agility and obedience careers.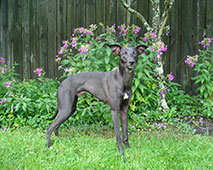 Fury
Poeta Strictly Scorched Night
DOB 07/28/2012
Nicknames: Blurry

Fury has started his basic flyball training and already we have high expectations for him. His dad, Score, helped win the 2012 CanAm Multibreed Champion for his team Ruff Enuff. His mom, Sonnet, has an extensive track winning history. Fury has completed Silvia Trkman's online puppy tricks class and will soon be starting Susan Garrett brilliant recall class. Besides being a master at everything you throw at him, Fury enjoys throwing in a little mischief. Taking after his mom, he can often be found in the kitchen sink searching for food. Little known fact: He HATES singing. Watch your face if you want to find this out first hand. His hobbies include tugging, yodelling, being a momma's boy and sleeping.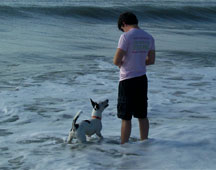 Sam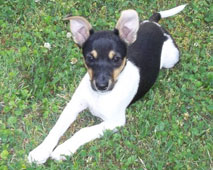 Weego
Weego
DOB 2/1/2012
Nicknames: Wiggy Woo, Scoot-a-boot, Chick Magnet
Likes: FOOD!, doing anything that aggravates Maggie, tugging, rolling in smelly things in the yard, riding in the car, KISSES!
Dislikes: Being still, an empty food dish, baths, not being the center of attention. Weego is full of personality and energy. He has never met a stranger. He and Maggie have become BFFs, which rather surprised us. He is smart and a very fast learner. His motto in life is "I love everybody!" and he will prove it with lavish kisses.